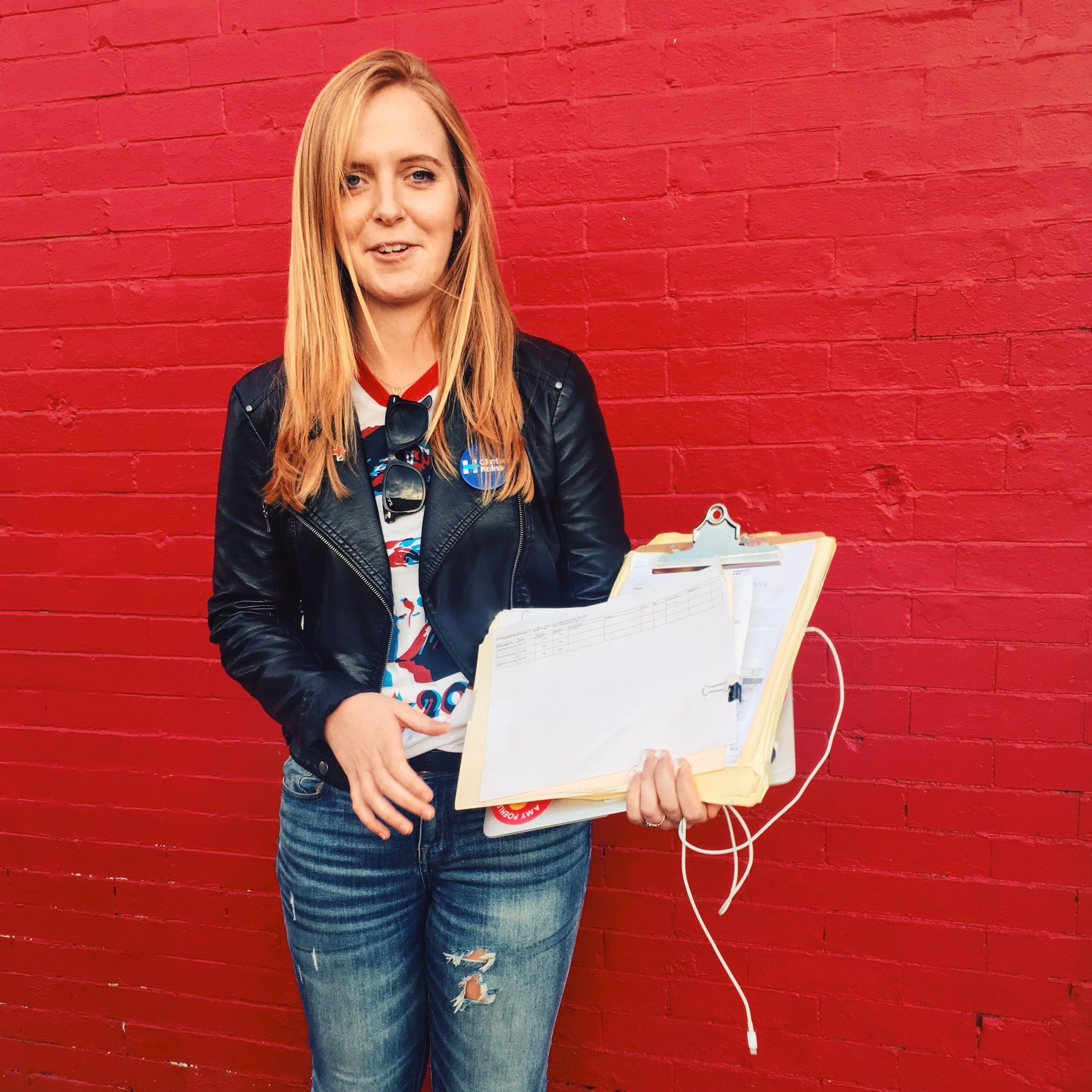 CO-FOUNDER
Helen Brosnan is a Co-Founder of OWN IT. She is a native New Yorker. She is a graduate of Georgetown where she majored in Government and minored in Justice & Peace Studies. Her love for politics and public service started at a young age, as evidenced by her middle school and high school Halloween costumes: Madeleine Albright and Hillary Clinton.
Passionate about finding innovative ways to convene communities in inclusive ways through powerful messaging strategies, Brosnan has worked in various capacities for the Clinton Foundation, Bloomberg Philanthropies, Bloomberg LP, the Office of Senator Kirsten Gillibrand, and Glover Park Group.
Upon graduating from Georgetown, Helen worked on the Surrogate & Communications Team at Hillary for America where she learned a lot, laughed a lot, and worked to help elect the first female presidential nominee from a major party. After the election, she began working with the Women's March on Washington to keep up the fight for a better future for all women.
You can usually find Helen ranting about reproductive rights or prison reform, talking to herself while listening to a podcast, or singing the wrong words at a concert. She's forever grateful for the women of OWN IT for teaching her what it means to be a real ally in everyday life. #ladymafia
CO-FOUNDER
Kendall Ciesemier is a Co-Founder of OWN IT. She recently graduated from Georgetown University where she studied sociology, journalism and theology.
In addition to OWN IT, Kendall is the founder of Kids Caring 4 Kids, a non-profit she started eleven years ago that works to empower young people to help provide basic human needs to children living in sub-Saharan Africa.
Her work has been recognized by a variety of organizations including being honored as a Chicagoan of the Year by Chicago Magazine, a Zeitgeist Young Mind by Google, and the grand prize winner of Glamour Magazine's 2014 Top Ten College Women. She has appeared as a guest on The Oprah Winfrey Show, the CBS Early Show, the Today Show, and OWN's "Where Are They Now?"
Kendall's experiences in service have inspired her passion for journalism, as she has witnessed the transformative power of storytelling. Her mission is to tell stories that empower audiences and move them to action, on behalf of themselves, their families and their communities, both at home and abroad.
To that end, Kendall has worked for a variety media outlets including CBS This Morning, the Huffington Post, NBC's Meet The Press, MTV, FOX Chicago and Harpo Productions.
ADVISORY BOARD
Richelle Parham - General Partner of Camden Partners
Melanne Verveer - Executive Director of Georgetown's Institute for Women, Peace, and Security
Stacy Kerr - Principal, Kerr Strategies
Lisa Krim - Senior Advisor to the President for Faculty Relations, Georgetown University
Dr. Marcia Chatelain - Historian & Author of South Side Girls: Growing Up in the Great Migration
Sophie Kim Goldmacher - Director of Programming, Georgetown Institute of Politics and Public Service